Sunday, November 26, 2006
Mutton from that?
Sunday, November 12, 2006
Fake cheese spread!


Seen at Spinneys. No further comment.
Saturday, November 11, 2006
Black magic dates
Is it a kanjar?
Is it a Papua New Guinean man?
Is it some snow-covered mountains?
Is it made in China?

Yes - it's all of the above!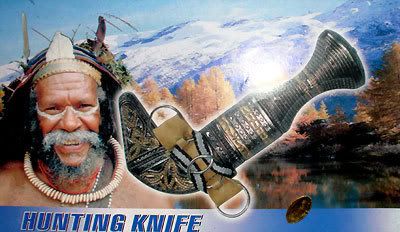 Al Jabar Gallery - for the authentic Arabian souvenir experience.
Longtime